We are innovative thinkers, collaboration enthusiasts and leadership fanatics, driven by our love of Cleveland and the desire to make it a better place for all.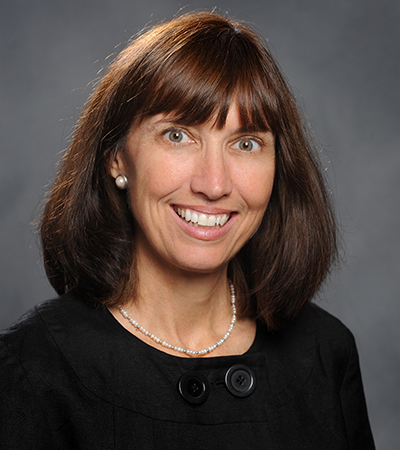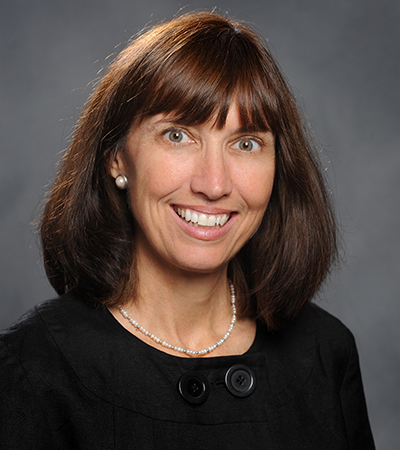 Marianne Crosley
Marianne Crosley has served as President and Chief Executive Officer of the Cleveland Leadership Center since 2010. She leads the civic education, leadership development, and civic engagement organization in its execution of numerous programs to build civic leadership capacity. Previously, she served as the founding Executive Director of Summer on the Cuyahoga, an economic development initiative that attracts young talent to the region.
Crosley graduated from Colgate University and received her J. D. from The Ohio State University College of Law. She worked as a prosecutor in the Kings County District Attorney's Office in Brooklyn, New York and rose to be a supervisor in the Homicide Bureau. Crosley is a Trustee Emeritus of Colgate University, and recipient of the Maroon Citation and the Brian Little Award for Distinguished Service. She serves on the Board of Trustees for South Pointe Hospital and United Cerebral Palsy. She and her husband, Tim Clements, have four grown children and live in Chagrin Falls, Ohio.
Nicholas Aylward
Nick is responsible for managing Campus Cleveland programs that attract and retain college students by connecting them to the city's professional and civic arenas. His efforts are encouraging more students to learn about Cleveland, make meaningful professional and personal connections, and consider Cleveland as their career destination.
Prior to joining CLC, Nick served as the Assistant Dean of Students and Director of Student Life at Notre Dame College. He previously was a Residence Education Coordinator at Case Western Reserve University, Interim Director of Housing at Marian University in Indianapolis, and a Leadership Consultant with Delta Tau Delta International Fraternity.
He holds a master's degree in education from Indiana University and a bachelor of arts from Marietta College with a certificate in leadership studies. He is certified in the MBTI® personality inventory (Myers Briggs) and CliftonStrengths for Students (formerly StrengthsQuest).
His community involvement includes volunteering with Delta Tau Delta International Fraternity, the Marietta Delt Educational Foundation, Case Western Reserve University, as well as singing in the West Shore Chorale. A native of Lakewood, Ohio, he lives in the West Park neighborhood of Cleveland with his wife Rebecca.
Michael E. Bennett
As Vice President of External Affairs for CLC, Michael E. Bennett focuses on helping CLC tell its story to advance its mission and raise revenue to support its activities.
He came to CLC in 2014 after serving as principal of Bennett Strategic Communications LLC, which helped companies and nonprofit organizations better fulfill their missions through strategic communication, fundraising and organizational management.
He previously was publisher and editor of the Cleveland Jewish News, which produces a weekly newspaper, custom magazines, digital products and events. He served as executive director of the CJN Foundation, a nonprofit affiliate of the CJN that supports educational activities.
Prior to the CJN, Bennett worked as director of marketing and communications at the Jewish Federation of Cleveland, where he also served as director of its annual fund-raising campaign. He began his professional career in journalism at regional daily newspapers in Indiana before being named a features editor of The Plain Dealer in Cleveland.
He is immediate Past Board President of The Press Club of Cleveland and serves on the Northwestern University Alumni Admissions Council. He also serves on committees for InMotion, a center for those affected by movement disorders; and the Mandel Jewish Community Center.
He is a 2009 graduate of Leadership Cleveland and a CLC Member.
He holds a bachelor's degree from the Medill School of Journalism at Northwestern University. Bennett grew up in Beachwood, and lives with his wife and two children in Cleveland Heights.
Nicole Boyd
Nicole has been with the Cleveland Leadership Center since 2016 and serves as the Program Associate. She began her professional career at the Greater Cleveland Food Bank in 2015, where she served as the Campaign Assistant for the Harvest for Hunger campaign, one of the largest food and funds drives in the nation.
Nicole is a 2015 graduate of Baldwin Wallace University in Berea, Ohio where she graduated cum laude with a bachelor of arts in Art History in the Arts Management Program. While at BW, Nicole was a three year Varsity Letterwinner on the Women's Soccer Team, a member of the Arts Management Association and the Student Athlete Advisory Committee.
Nicole, a lifelong native of Northeast Ohio, enjoys going to Cleveland Indians games and is currently on a mission to find Cleveland's most delicious taco. She is currently the fundraising co-chair of the YP Pantry, the Food Bank's YP group, and a member of YNPN Cleveland. She was named to the Northeast Ohio 25 under 35 "Movers and Shakers" by The Cleveland Professional 20/30 Club in 2017.
Nicole currently lives in the Tremont neighborhood of Cleveland with her dog Otto.
Rachel Ciomcia
Rachel is the Vice President of Strategic Engagement & Director of Cleveland Bridge Builders. In her role, she provides oversight for all evaluation and community impact work of CLC, development of custom programs and strategic opportunities, and the design and implementation of the Cleveland Bridge Builders program. She is a certified Tetra Map Facilitator and has presented nationally on evaluation, impact, and engagement.
Rachel graduated from Ohio University in 2002 with a BA in Psychology and continued her education at the Mandel School of Applied Social Sciences at Case Western Reserve University, graduating in 2005 with a Masters of Science in Social Administration (MSSA). Rachel has worked as a social worker at MetroHealth Medical Center and as a Program Coordinator at Care Alliance Health Center. Through her work at Care Alliance, she designed, implemented and measured a federally funded evaluation program and collaborated with nine other programs across the country. She has a special interest in social work issues with the HIV/AIDS community and healthcare.
Rachel is a graduate of the Cleveland Bridge Builders Class of 2010 and is a member of the Cleveland Leadership Center Alumni Association. She is the Chair of the Greater Cleveland Sports Commission Associate Board and a member of the Board of Directors for the MetroHealth Foundation. She was named a Top 25 under 35 Mover and Shaker in 2013 by the Cleveland Professional 20/30 Club. She and her husband Matt, along with their son Carson, love Cleveland and enjoy all the community has to offer!
Cindy Crosby
Cindy Crosby has spent years volunteering in community and school organizations. She is a fan of organization, efficiency and planning and has always tried to leave each task or position she has held easier for the person following her.
Cindy is from Lima, Ohio and attended Southern Methodist University in Dallas, Texas. She graduated with a BFA in Journalism/Advertising and Public Relations and worked in hotel sales and marketing in Dallas and in Cleveland after moving here with her husband Jim in 1989. She has worked as a consultant in marketing and communications, and coordinated annual meetings and other projects. In 2014, Cindy was the Campaign Manager for the Shaker City Council candidate who received the most votes of the five running.
While raising their two daughters, Cindy volunteered for a variety of community organizations including Destination Cleveland, the Greater Cleveland Food Bank, the Nature Center at Shaker Lakes, and the Cleveland Alumnae Association of Kappa Kappa Gamma. Much of her time and energy was devoted to the Shaker Heights schools her daughters attended where her involvement included helping the high school Guidance Department provide an introduction to prospective families, serving as the Co-President of the High School PTO, and implementing a new online conference scheduling procedure.
An alumna of Civic Leadership Institute 2015, Cindy is a member of Fairmount Presbyterian Church, the Women's Council of the Cleveland Museum of Art, the Garden Club of Cleveland, and the board of the League of Women Voters of Cleveland's Shaker Chapter.
Evie DuVernay
Evie is passionate about preparing Cleveland's next generation of leadership and helping to amplify their voices in a society where they are often silenced. She has been recognized for her work with young adults and the Northeast Ohio community.
She came to Cleveland Leadership Center from positions at The LGBT Center of Greater Cleveland and The Diversity Center of Northeast Ohio, where her focus has been around issues of equity around race, ethnicity, (dis)ability, socioeconomic status, sexual orientation and gender identity and/or expression, as well as leadership development within a global context. She developed and delivered programs extensively throughout the United States around diversity and inclusion, including a large-scale LGBTQ Cultural Competence program in preparation for the 2014 Gay Games in Northeastern Ohio.
She has been named by The Plain Dealer as one of Cleveland's Community Heroes for her work with young adults and received an LGBT Heritage Day Award from the City of Cleveland for her work in education and social services. She was named one of the top five most influential people in Northeast Ohio for LGBTQ advocacy by Cleveland Magazine, and Cisgender Ally of the Year by the Northeast Ohio Transgender community.
Evie holds a bachelor's degree in psychology from Notre Dame College, a master's in psychology from Cleveland State University and graduate-level certification in diversity management. She is adjunct faculty at CSU. Evie resides in Cleveland's Collinwood neighborhood with her many rescued pets.
Michelle Kane
Michelle is responsible for Cleveland Leadership Center's marketing and communications, including design, messaging and strategy.
Prior to joining CLC, Michelle was part of the Morino Ventures team, where she worked on the Leap of Reason initiative and was focused on spreading the message of high performance in the social sector. During her time there, she was a member of the web team, oversaw and maintained the organization's Salesforce database, managed the distribution of the book Leap of Reason, and performed other reporting and knowledge-capture functions.
Before her time at Morino Ventures, Michelle served as Development Coordinator for Urban Community School, where she was responsible for marketing efforts, special events, database management and myriad other projects. During this time, she continuously worked to advance the school's communications and was responsible for messaging strategies, content and format. She was also responsible for the maintenance of the school's online presence and social media efforts.
Michelle holds a Bachelors of Science degree in Biology from Heidelberg University and a Master's degree in Business Administration from Tiffin University. Michelle serves on the Bike Cleveland board. She is a northeast Ohio native and lives in Fairview Park with her husband and two step-sons.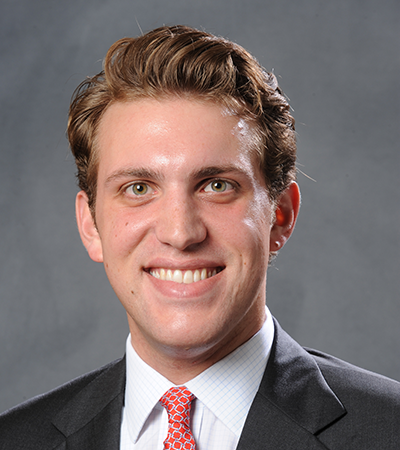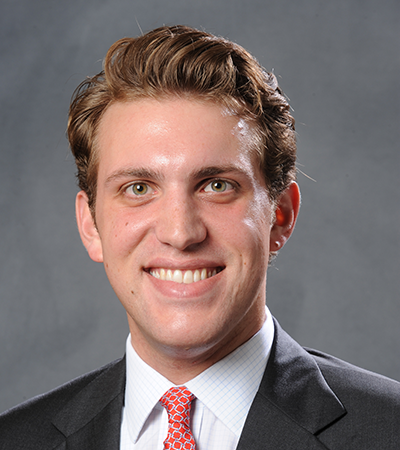 Andrew Singer
Andrew has been with the Cleveland Leadership Center since 2011. He serves as the manager of the Civic Leadership Institute, as well as senior program coordinator for all Cleveland Leadership Center flagship programs. He began his career at the Cleveland Leadership Center as programs and operations associate in February 2011, program coordinator in July 2011 and manager of Civic Leadership Institute in October 2015.
Andrew is a 2010 graduate of Miami University in Oxford, Ohio where he received a bachelors of arts in political science. While at Miami, Andrew was part of the Transatlantic Seminar on the European Union and a member of the Transatlantic Studies Organization.
Andrew, born and raised in the Cleveland area, helps with The Circle-Young Professionals of the Cleveland Orchestra, is an active member of YNPN Cleveland, College Now Greater Cleveland mentor, graduate of the Jewish Federation of Cleveland's LEADS program and a volunteer with Hands On Northeast Ohio.
Andrew currently lives in the Warehouse District of downtown Cleveland.
Christian Swol
Before his coming to CLC, Christian served as east side outreach Program Manager for Youth Challenge, which brings together young people with physical disabilities and teen volunteers who inspire each other through adapted sports, recreation and social growth activities.  He has also worked in operations and IT positions in Cleveland in banking and higher education, and with the volunteer team at Hospice of the Western Reserve.
Among his community involvement is serving on the Collaborative Administrative Council, a member of the Euclid/Hillcrest Collaboration, the Quality of Life Committee of Northeast Shores and a trustee for the East Shore Park Club.  He also has served on the Cuyahoga County Advisory Committee on People with Disabilities.
A Cleveland native, he received his MBA from the Weatherhead School of Management at Case Western Reserve University and a bachelor's degree in management from John Carroll University.  He lives in North Collinwood with his wife and two children. He is a member of the Cleveland Bridge Builders Class of 2016.
Kim Woodman
Kim Woodman joined Cleveland Leadership Center in October 2009 as Executive Assistant, Accounting Specialist.  She provides administrative and accounting support to the President & CEO, Director of Operations, staff, Board of Trustees and Executive Committee Members.
Prior to joining Cleveland Leadership Center, Kim worked in the commercial development department at Forest City Enterprises.  She provided administrative support to the manager of real estate development.